An informal, confidential service matching biotechnology staff with companies

Directors, CEOs, CFOs and Company Secretaries
Industry analysts, consultants and investment relations officers
Media and public relations
Scientists and research staff
Contact editor David Langsam using the forms below
---
Place YOUR Advertisement Here!
---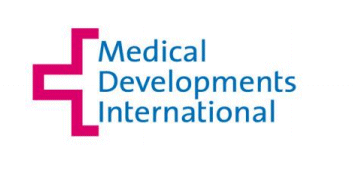 Medical Developments International:
International business development director
Medical Developments is looking for a non-executive director with proven international business development experience and who has taken a product from Australia to foreign markets.
The company prefers a candidate who previously worked in business-to-business pharmaceuticals, experienced operator with existing contacts and a working knowledge of hospitals in other markets.
Suitable candidates should email their curriculum vitae to:
dwilliams@kidder.com.au

or telephone: +61 3 (0) 414 383 593.
---
Biotech Daily: intern or cadet journalist wanted
Final year or recent journalism graduate wanted for permanent
part-time work editing ASX announcements for Biotech Daily.
Biotech Daily translates medical and finance jargon into plain English.
The industry journal-of-record reports primarily on the ASX-listed biotech stocks (not including agriculture or veterinary) and we use an almost standard AP House Style, with a Macquarie Dictionary mix of US and UK spellings.
I'm looking for a Journalism graduate (or final year student) who wants to work in serious hard news daily journalism, which includes a fair amount of "template" rote work, but also requires the eagle eye of an investigative journalist to "spot the disinformation", and to strict daily deadlines.
There is scope for real first-hand reporting and potentially interview features, but the main game is covering the waterfront of the ASX.
We also report on research institutes and regulatory matters.
While an understanding of anatomy and physiology might help, the ability to use Google is probably more important. MUST be able to add up and subtract or use a calculator.
I would expect a brief training period (two to five half-days) to ensure the candidate could do the work.
A suitable candidate could expect two or three four-hour afternoon shifts a week, so it could suit a final year student. Payment is at the current Australian Journalists Association (MEAA) rate.
Work hours can be flexible but training would be in the morning and work shifts in the afternoon. Editing can be done remotely or in the Biotech Daily office. Computer, modem, wifi, tea, coffee and biscuits provided.
Applicants must be as keen as mustard and be able to find the office without directions.
Contact: David Langsam throught the Jobseekers form above.
---
BioMentoring Australia
Sharpen your saw
In his book, 'The Seven Habits of Highly Successful People,' Steven Covey said one of the most important habits was that of renewal and continual improvement.
He called it 'sharpening the saw'.

If you want to hone your already well-developed leadership and management skills, BioMentoring can help.

This professional life sciences industry mentoring service is now available for the first time. Our biotech mentors have top-level commercial and CEO experience and want to talk to you about your opportunities and challenges.

Call to discuss how a tailor-made program can make a difference to you and your company.

Call Tom Williams on: 0419 868 911 or email: tgwilliams@tpg.com.au

BioMentoring Australia
Level 1, 350 Collins Street, Melbourne
---
This Advertising Space Available
Contact Biotech Daily

editor@biotechdaily.com.au

+613 9372 2990
---
Epic Corporate Solutions offers a full range of company secretariat services specific to the Australian biotechnology and medical technology sector.
Epic Corporate's executive director, Stuart Usher, is Advanced Ocular Systems chief financial officer and company secretary and a director of the company.
---
Companies wanting to advertise jobs on the Biotech Daily website
should contact editor David Langsam at the address below
or use the form on the Contact Us page.
Biotech Daily
PO Box 5000
Carlton
Victoria
Australia 3053
Phone: +613 9372 2990